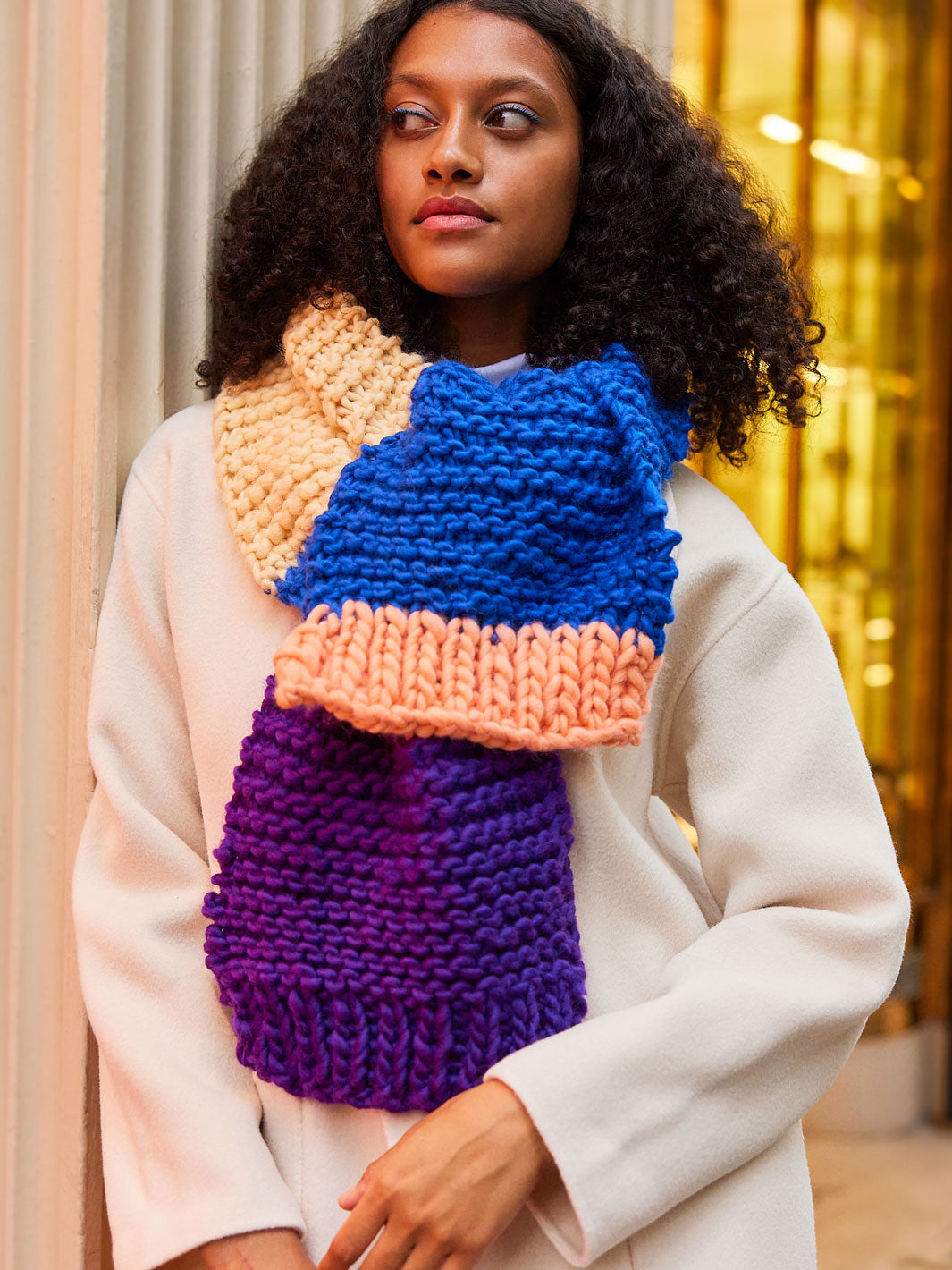 Lucky Dip Scarf Knit Kit
🌈 Learn to knit with our Lucky Dip Scarf
Looking to try your hand at knitting but not sure where to start? Say hello to the Lucky Dip Scarf. This thrifty, beginner-approved pattern is perfect for those dipping their toes into knitting for the first time.
She's made using offcuts of our cosy chunky merino wool. This lucky dip kit comes with 4 to 5 different colours chosen by us, meaning you'll end up with a unique masterpiece. 
The perfect amount of yarn in your custom colour combo
Incredibly easy to follow instructions including links to life-saving video tutorials (because accidents happen)
A "made by me" tag to affix to your custom creation
A darning needle
A drawstring bag to store all of your fluffy goodies.
Our beginner kits will save you from any dropped-a-stitch fits. Never knitted or crocheted before? No worries! These kits are 100% sassy and simple, too.
Skill level: next to non-existent (but my enthusiasm levels are through the roof).
Experience required: Nada. Zilch. Zero.