Knitting know-how: Pairing the right size needle or hook with your yarn.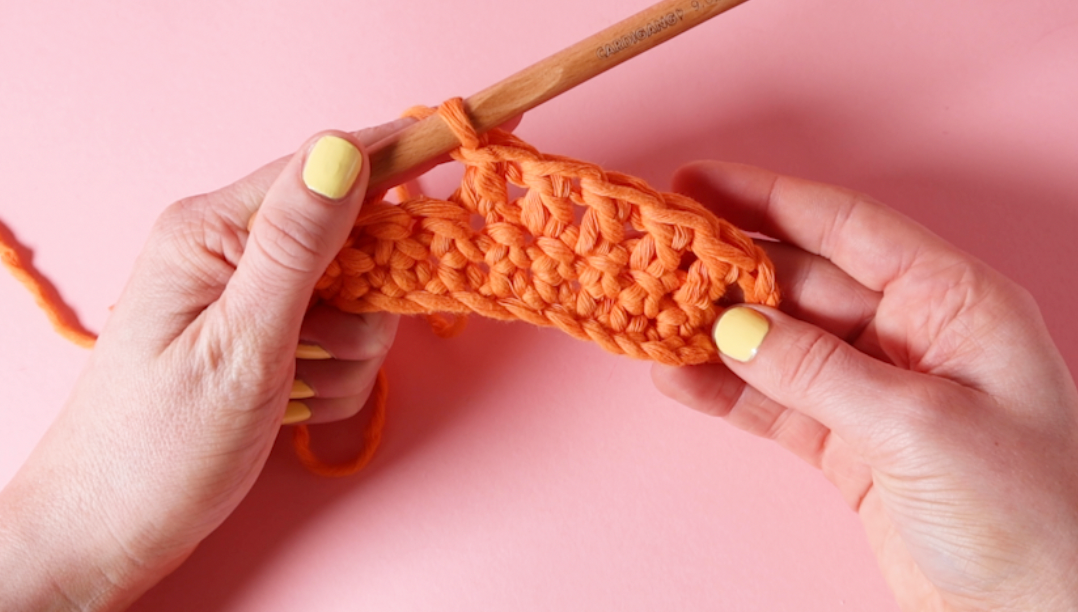 Having the wrong needle or hook size to match your yarn weight is one of the most common knitting problems.
So how do you know what yarn goes with what size needle or hook? It's a question that stumped us when we took our first steps into the world of knitting. In fact, it's why we chose to start with a kit instead of going it alone- the thought of trying to match yarn weight to needle size was all too much.
So let's try to decode some of that now. There are three factors in this equation; the yarn weight (or thickness of your yarn), the needle/hook size, and the pattern's gauge (how many stitches and rows you should have in each cm of work). If your yarn weight and needle size are right, your gauge will match what's set out in the pattern. 
Yarn weight
The weight of your yarn refers to how thick or thin it is. If you're making something fine like socks you'll want a light yarn, but if you're knitting one of our chunky jumpers or a blanket, you'll want a much thicker yarn. 
Most patterns will tell you the yarn that's been used to make the project. If you decide to use a different yarn, you'll want to find one that's the same weight in order to ensure your finished piece turns out as planned. 
Ply is also a term you'll come across in your knitting journey. Ply refers to how many threads make up the yarn - the higher the ply, the thicker the yarn.  However, ply is not always an accurate way to determine the thickness of a yarn because not all fibres are created equally. For example, our Chunky Merino wool is single-ply (just one strand of wool, spun into shape), whereas our Chunky Cotton yarn is almost 50-ply -that's 50 individual pieces wound together to make the yarn. Both are super chunky weights but with very different ply values. 
Needle size
Once you know the thickness of your yarn you can select the needle or hook size most appropriate. Most yarn labels will also provide an indication of the needle or hook size recommended to work that type of yarn. The smaller the needle or hook, the finer and tighter the work will be and the more stitches and rows you'll need to create a piece the same size as a much chunkier weight yarn and larger needle.
Needle and hook sizes range from 1mm to 25mm. Here is a breakdown of the most suitable needle and hook sizes for the yarn weight.
YARN WEIGHT/ TYPE

METRIC NEEDLE/ HOOK SIZE

Laceweight or superfine (generally 2-3 ply)

1 - 3.25mm

Fingering or baby (4-5 ply)

2.5 - 4mm

DK or double knit (8 ply)

3.75 - 4.5mm

Worsted (10 ply)

4.5 - 5.5mm

Chunky or bulky
(i.e. Cardigang Chunky Cotton)

5.5 - 8mm

Super chunky or super bulky
(i.e. Cardigang Chunky Merino)

8 - 15mm
It's recommended that beginners start with thicker yarn and bigger needles. That's why our kits use needles and hooks ranging in size from 6mm to 15mm. 
Gauge
The last thing we should consider is the gauge. If we've got the right needles and yarn, then our gauge should be spot on! 
The gauge is the number of stitches and rows in your work per centimetre - generally, they are expressed as the number of stitches wide and rows high in a 10x10cm swatch. All patterns should tell you what the gauge should be in order to achieve the desired shape and size of the finished piece.
If you complete a tension swatch before you begin knitting your project, you'll do two things. You'll ensure your tension (how tightly or loosely you knit) is right, and, if you're going it alone (i.e. not with a kit), then the gauge will also help you determine if you've got the right size needles for the yarn you're using. 
A kit makes it easy
All our knit and crochet kits match the yarn weight with the right needle size. They take the guesswork out of making a masterpiece and they're the easiest way to make sure you end up with a perfectly fitting piece. 
---