A BIT ABOUT US
WELL HELLO HERE!
We're Cat and Morgan 👋
When Melbourne's lockdown hit in 2020, we were on the hunt for something to keep us occupied and to help calm the mind. Instead of turning to sourdough, we picked up the sticks, jumped onto YouTube and taught ourselves how to knit.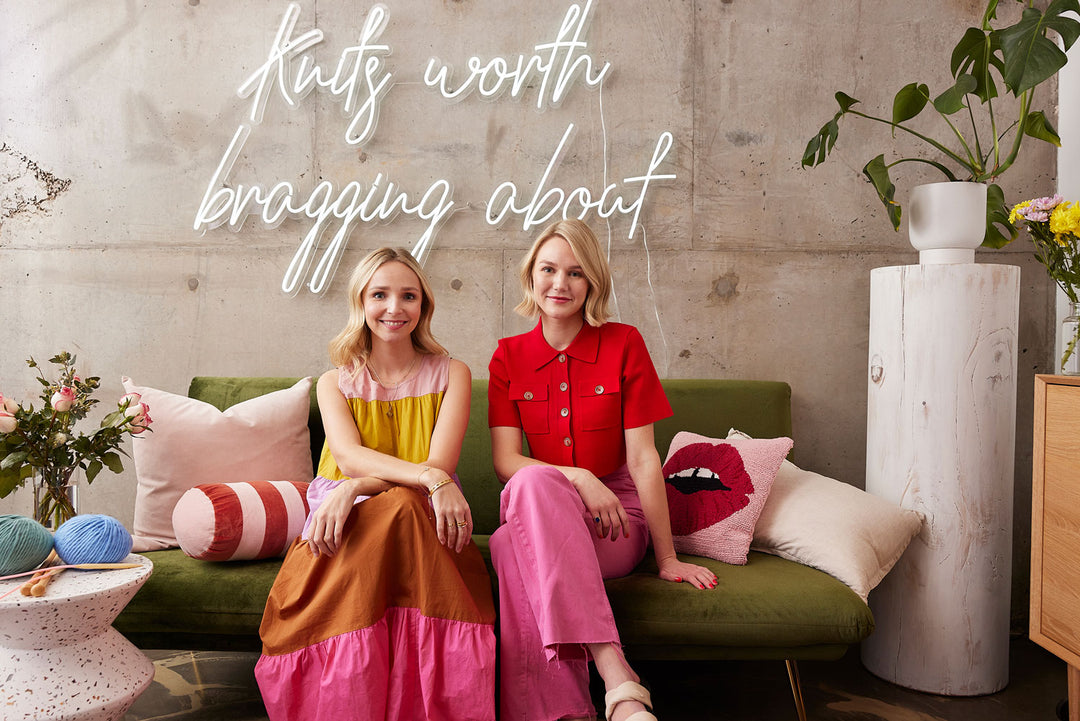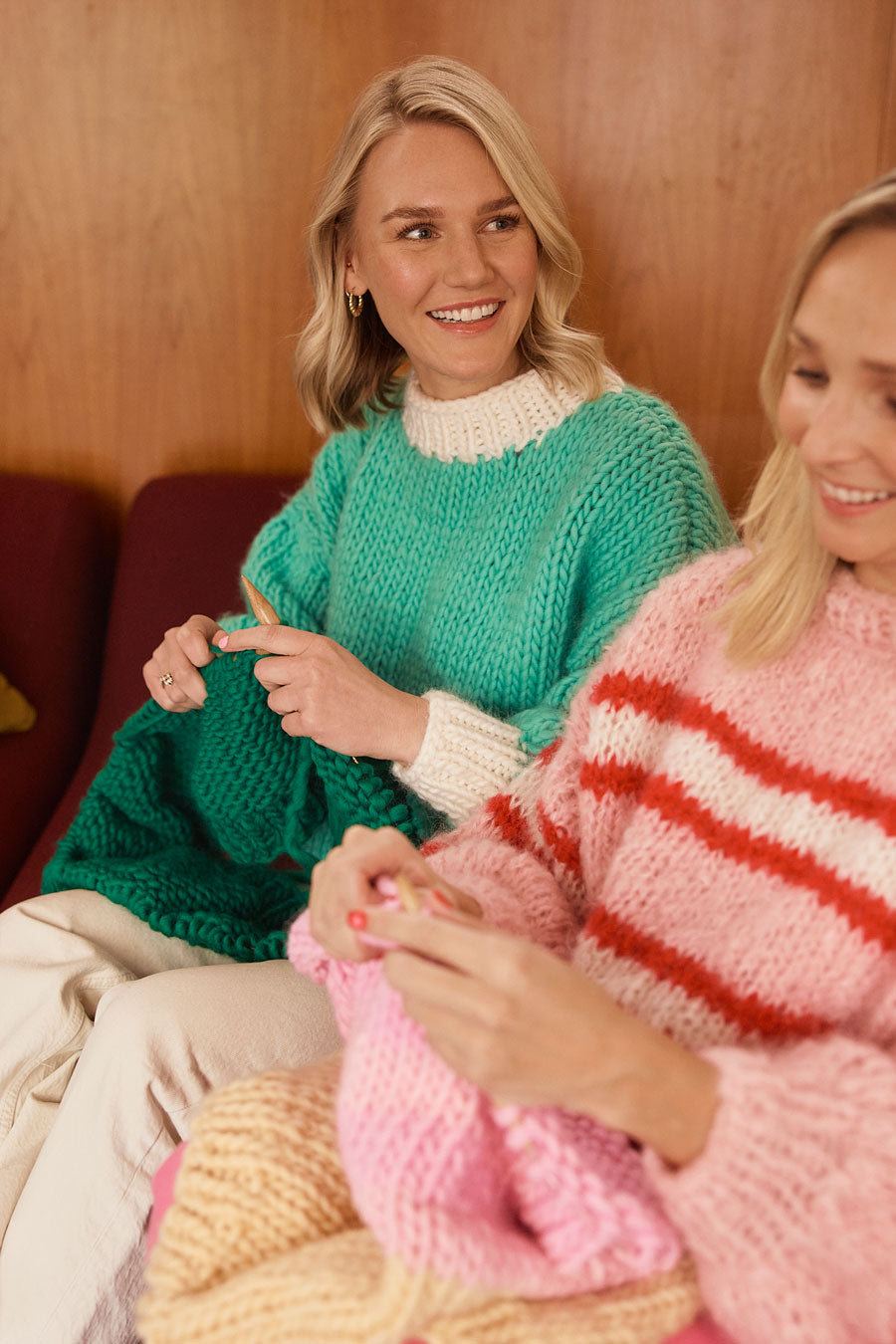 MAKING KNITTING & CROCHET FUN & ACCESSIBLE
We quickly discovered that not only was it pretty easy to master, but we got to rock some pretty epic jumpers we were proud of. 😎
And so Cardigang was born. 
We started Cardigang so everyone could experience the fun and reward of knitting and crocheting their own fluffy, chunky creation...without joining a club.
And we're not going to lie, we also wanted to brag a little when someone asked, 'Where'd you get your knit from?'.
DESIGNING FOR BEGINNERS
But we didn't want knitting & crochet to be complicated or bland. So we designed our Kits to make it easy to dive in head first so you can start knitting your very own cosy-chic masterpiece.
We source only the best quality yarn so your knit will be soft and squishy and last a lifetime. We're always designing new knits to expand our offering. If you've got an idea or a colour you're dying to see, we'd love to hear from you.