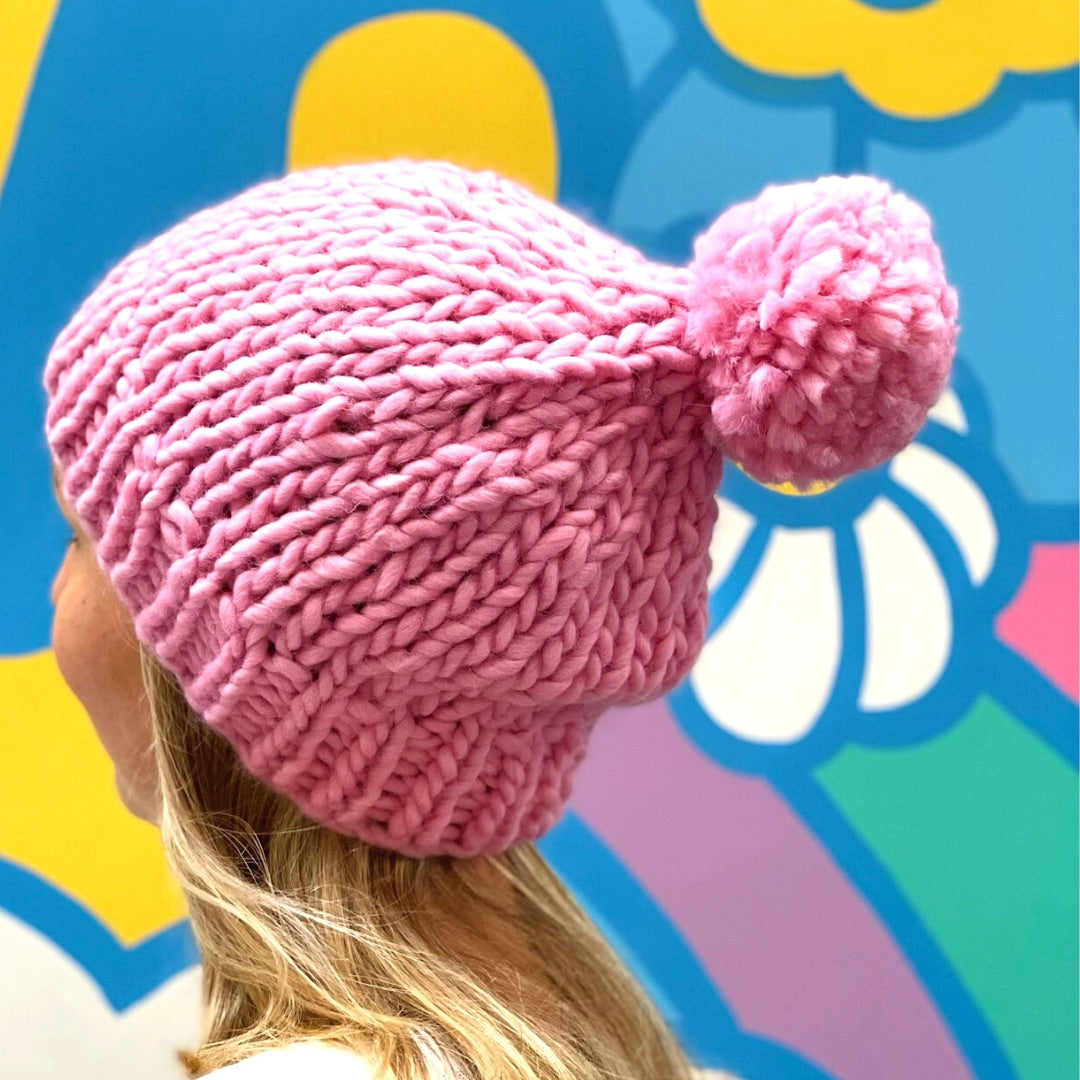 The cherry on top of your beanie, a cute-as-a-button addition to a scarf, or a crafty little key chain. There's always a place for a Pom Pom! In this post we're showing you how to make them. 
Some of our patterns rock Pom Poms and if that's the case your kit will come with a strangle little circular thing - this is your pom pom maker! If you haven't bought a Cardigang kit but you're keen to make a few Pom Poms you can purchase a Pom Pom maker online. 
To make a Pom Pom you'll need your Pom Pom maker and some spare yarn. 
Step 1: Open the Pom Pom maker by pulling open all 4 'arms' - you'll have a set of two on one side and a set of two on the other. 
Step 2: Wind your yarn around one of the set of arms. Wind evenly, back and forth, until the yarn is even with the straight part of the arms.
Step 3: Close the first set of arms and move your yarn to the other set of arms. Repeat the winding until that side is full too. 
Step 4: Close the second set of arms and you're ready to cut! Cut along each half of the pom pom maker so you're cutting down the centre of the arms and all the way around in a circle. 
Step 5: Cut a pice of yarn around 20cm long. Wrap that piece of yarn around the 
Pom Pom maker in the space you just cut around. Wrap twice, the pull tightly and tie a knot.
Step 6: Pull the arms open and remove your pom pom! Give it a little trim if there are any long bits. Grab the ends of the yarn you used to tie your 
Pom Pom together and use your darning needle to secure the pom pom to its new home. 
... we feel a Pom Pom crafting session in our future! 
---