Did you know that more than 50 million people around the world knit!?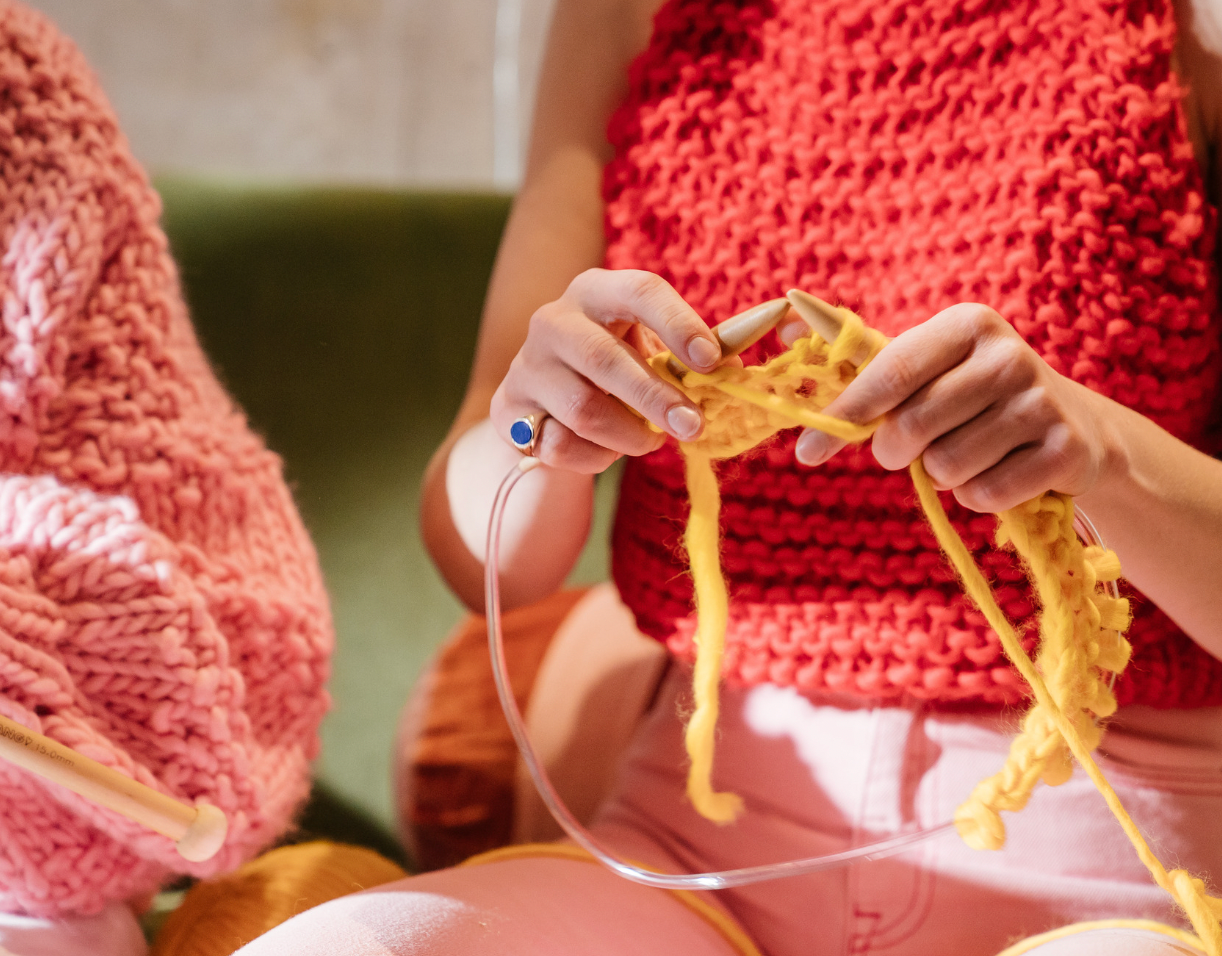 Knitting is a centuries old art which is popular across the world among young and old, men and women. Latest estimates tell us that over 50 million people around the world knit or crochet. It's an activity that you can pick up at any age and with hundreds of stitches to master, knitting really can be a lifelong pursuit. 
Here are some mind boggling stats about the hobby we love. 
According to the Association For Creative Industries (AFCI) the knitting market globally is worth over $2.8 billion (2016), which equates to an average of $20 per household per year spent on KNITTING! 


The world's fastest knitter is Shetland-born Hazel Tindall who can knit 262 stitches in one minute. That is one fast pair of hands! 


90% of knitters agree that knitting decreases the level of one's anxiety


The oldest knitted artifacts are socks from Egypt, dating from the 11th century CE. That is one old pair of socks! 



The record for the fastest hand-knitted 'sheep-to-jumper' item is 4 hours 45 minutes and 53 seconds and was done by a team in Swalmen, Netherlands in 2017
It'll probably come as no surprise to learn that knitting has become more popular during the coronavirus crisis (that's certainly where knitting started for us at Cardigang!). 
In fact, knitting has become one of the most loved activities since the crisis, with both men and women turning to knitting as the level of anxiety about the crisis escalates. This is because knitting has benefits of helping to calm the mind and gives people a tangible achievement of having made something they can be proud of. 
If you're interested in giving knitting a go, we suggest starting with a knit kit. The kits come with everything you need which makes it super easy for anyone to pick up and learn. 
Shop our beginner knit kits and see for yourself! 
Sources: 
https://www.factretriever.com/knitting-facts
https://creativeindustries.org/ 
https://www.thesimplethings.com/blog/astounding-knitting-facts
---