So you want the low-down on knitting and crochet?!
Well, you're in the right place. This is the perfect place to start your DIY journey. Learn about your yarn, watch tutorials and find out how to care for your masterpiece.
What's in your kit ⚡️
Yeah, babe! You just earned yourself (humble) bragging rights. 
Inside your kit you'll find all the gear you need to knit or crochet your totally whelming and wonderful masterpiece. Including;
🧶 Nana approved® high-quality yarn 
🛠 The tools you'll use, including sticks to click or a hook to wield
📚 Incredibly easy-to-follow instructions including links to life-saving video tutorials
🤩 A 'made by me' tag to affix to your custom creation (and totally leave 'accidentally' exposed) 
👜 A handy draw-string bag to store all your gear
Learn the basics 🧶
Before you dive into your kit, learn the basic techniques we use in all our knit and crochet kits.
Crochet
Don't let the fancy French name put you off. Even if it's your first foray into crochet, everything's going to be ok!
Crochet involves using a hook to pull loops of yarn through other loops to create a variety of stitches including our beginner favs - single crochet, double crochet and half double crochet.
Knitting
Let us take you from zero to knitting hero!
Knitting involves using two (or more!) needles to create loops of yarn that interlock with each other to form a fabric. The beauty of knitting is that with just two stitch types you can create almost anything (and certainly all of our Cardigang patterns).
Remember to use your QR code 👩‍💻
Ready to tackle your kit? Remember to use the QR code in your pattern for step-by-step instructions, videos and pictures.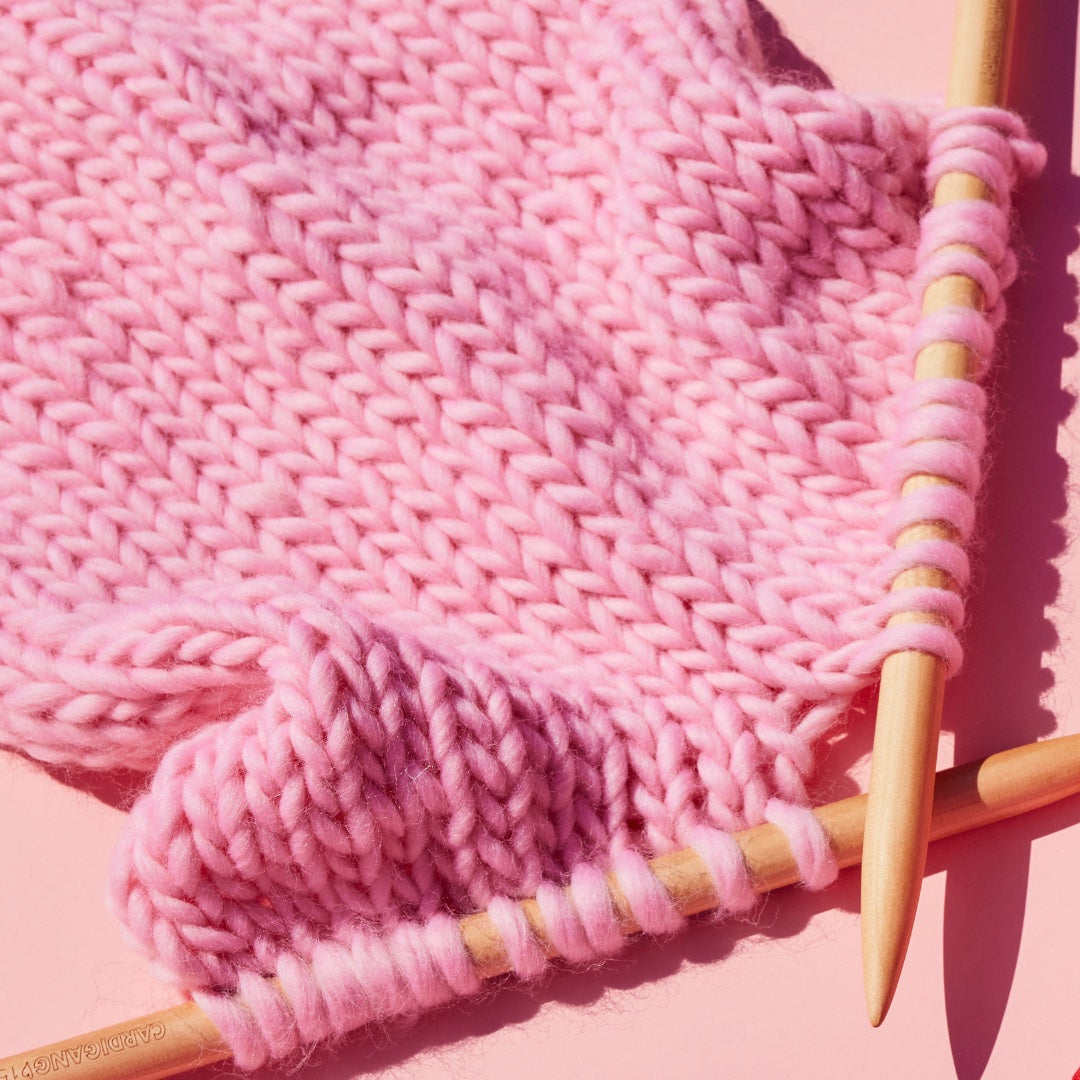 Chunky Merino
Made from Australian Merino, she's squishy, chunky, cozy and oozes quality. This gal is super soft and of superlative substance. Plus, she's custom dyed and spun to order (AKA one-of-a-kind).

Good for: jumpers, cardis, scarves, beanies and speed knitting (cozy-chic cardi in a weekend? You bet.)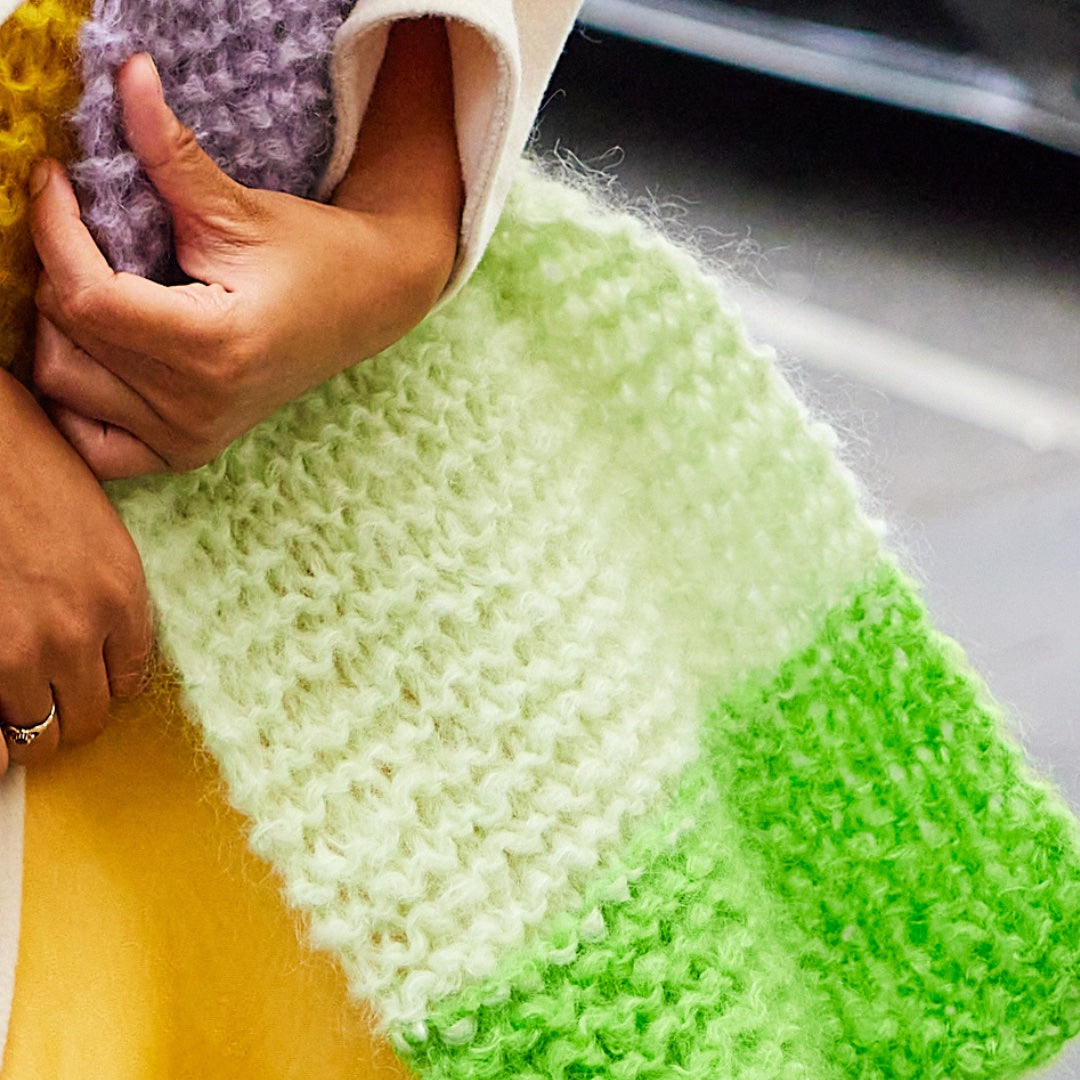 Chunky Mohair
She's the soufflé of the wool world – super soft, fluffy and light. And despite her airy qualities, she's deceptively chunky and she'll keep you totes toasty. Plus, all of our mohair wools are custom dyed and spun to order (AKA uniqueness guaranteed).

Good for: jumpers. cardis, scarves, beanies and feeling generally luxe.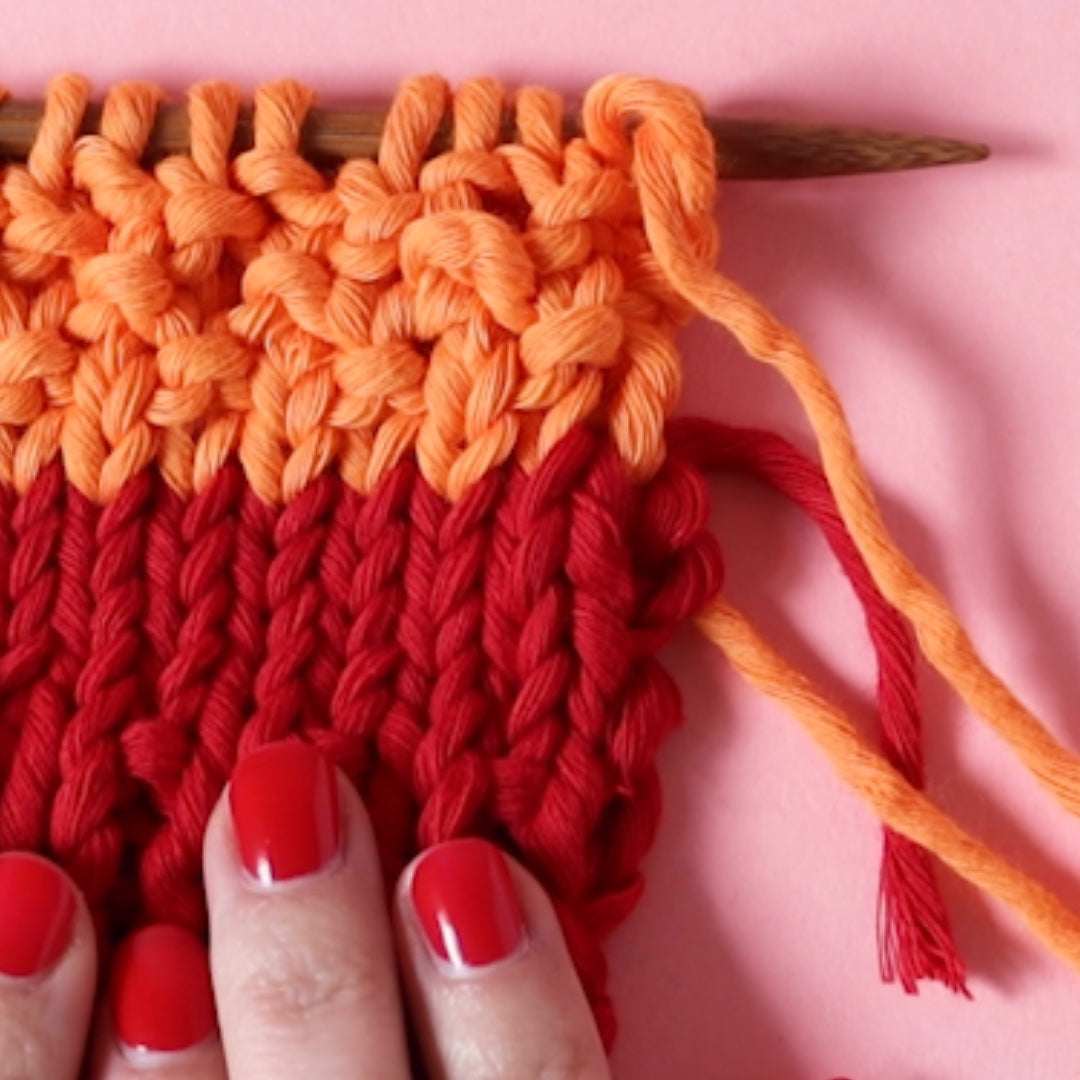 Chunky Cotton
Brilliantly bulky, our chunky cotton makes projects lightning-fast to finish. 
Our cotton is a 100% natural fibre, so it's comfy, cool and breathtakingly breathable. 
Good for: spring and summer knitting and crochet projects.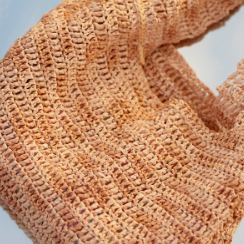 Raffia
The new kid on the block, our raffia is the perfect fibre for making designer-chic summer accessories.
Made from 100% paper Raffia is eco-friendly, sustainable and oh-so-chic.
Good for: crocheting drool-worthy summer styles like bags and hats.
Care for your cardi 🧼
You've put a lot of work into making your masterpiece. So make sure you care for it properly.
Washing
Try not to wash your piece too often. Before you go in for the full wash, consider if you can spot-clean the piece first.
If it is time for a full wash, make sure you're washing by hand. (Hint: putting it in the machine on a hand wash is not technically handwashing – sorry!).
Wash your knit in cool water with a wool detergent and don't leave her in the water for too long.
Roll in a clean towel to remove excess water and dry flat out of direct sunlight.
TIP! Did you know that wool is 100% biodegradable, naturally antibacterial and stain-resistant? It's also naturally elastic, returning to its original shape after wearing.
These magical properties mean you don't need to wash your woollen garments very often, in fact just a bit of fresh air and a lay down can be as good as a wash.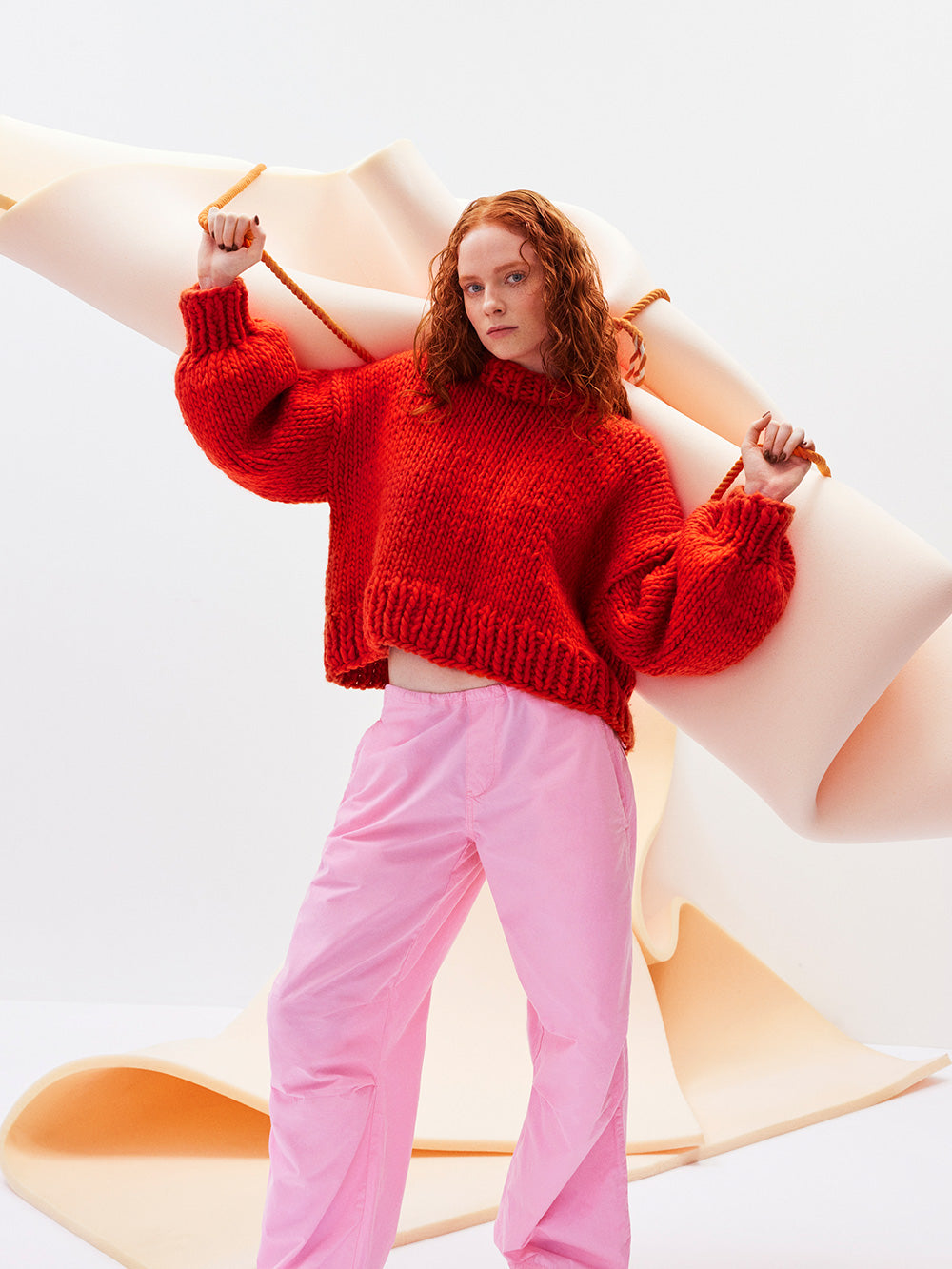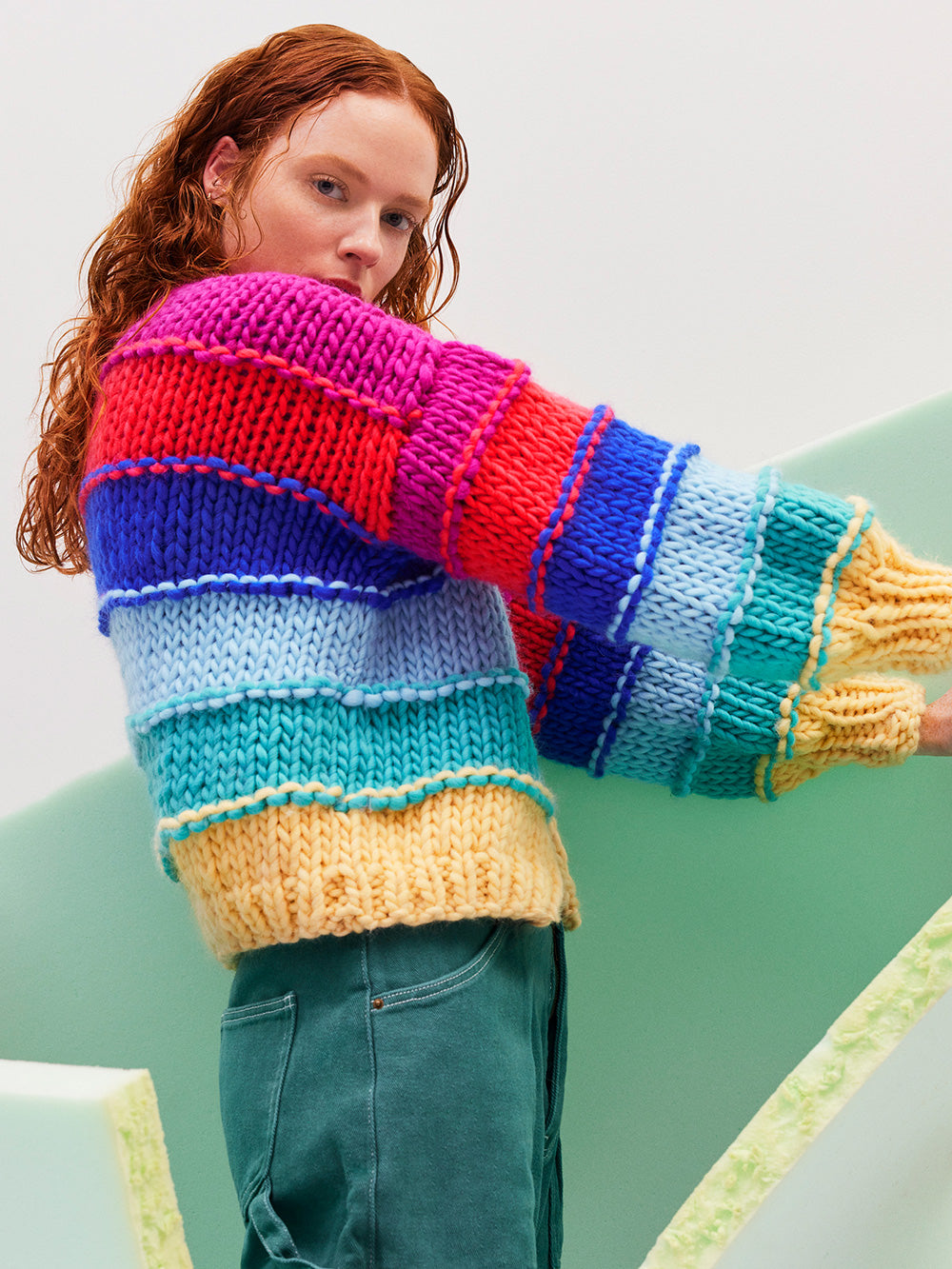 Grooming
These special pieces need special care. It's normal for your woollen pieces to shed or pill (AKA get a bit bally). This is due to the delicate nature of the woollen fibres and tends to happen in places where your knit is coming into contact or rubbing against another surface or on itself - like under the arms. To get rid of the balls, we recommend you use your fingers and gently remove them from the garment. Work in the one direction and don't overdo it!
If you'd prefer, you can also use an electric depillar (otherwise known as an electric fabric shaver) to groom your knit, just be careful and don't overdo it!
You can also pat your kit (just with your hands) to help bond the fibres and reduce future shedding and pilling.
Blocking
Blocking your knitted or crocheted piece is optional and not all beginners will block their work but it can improve the overall shape and finish of your piece and can help it to last longer.
Blocking your work is a process where you wet your piece to set the finished size and even out the stitches.
You can choose to block your work before you seam it together, or after. If you block before seaming together you might get a better result with your seaming because the stitches will be more lined up.
Storage
It's best to fold your handmade pieces and store them somewhere where they can remain flat, rather than hanging them.
Folding them helps them to keep their shape over time. A drawer or shelf in the wardrobe out of direct sunlight is great. If you can store them in a sealable cotton bag that's even better because moths can't get through cotton!