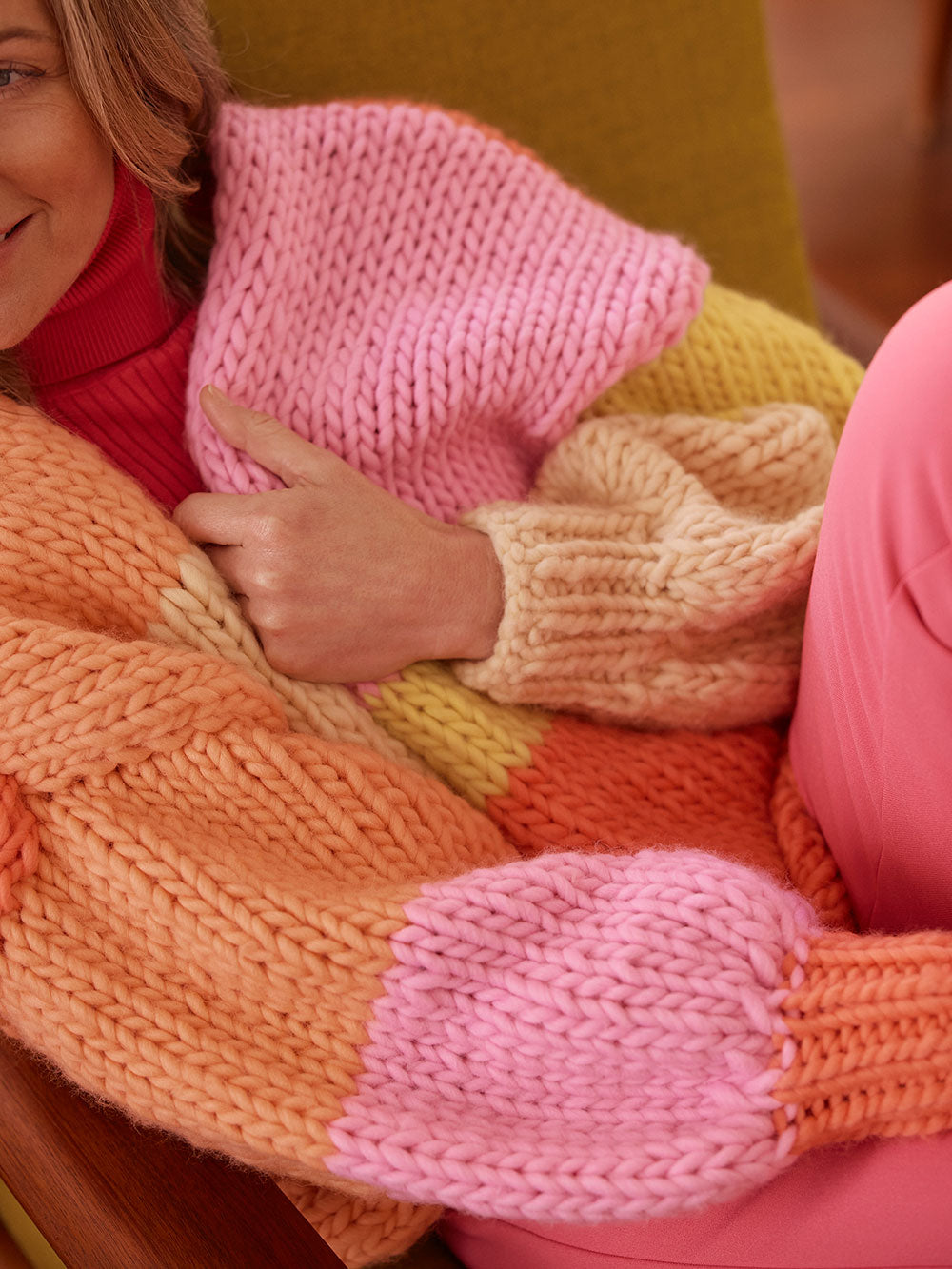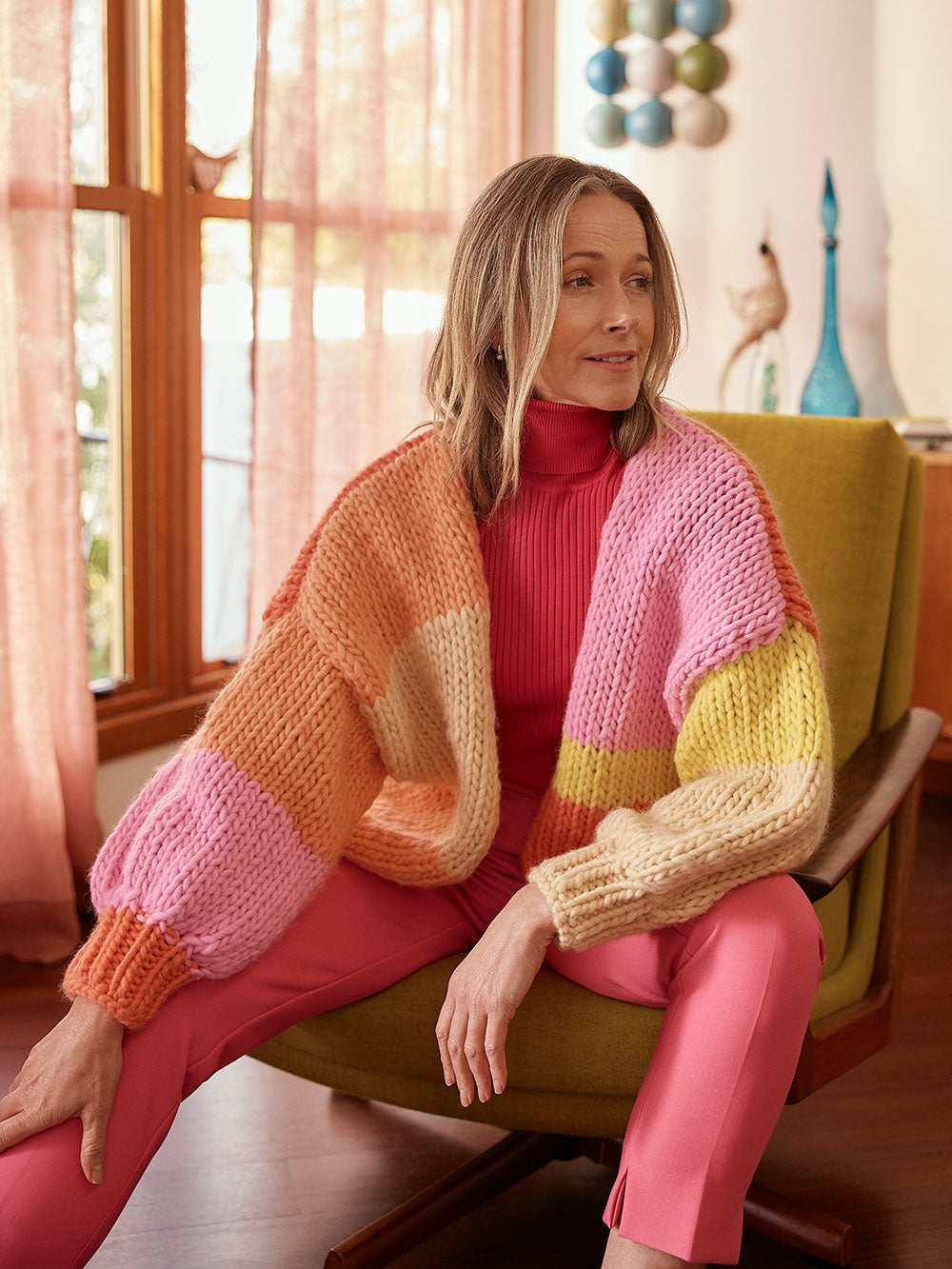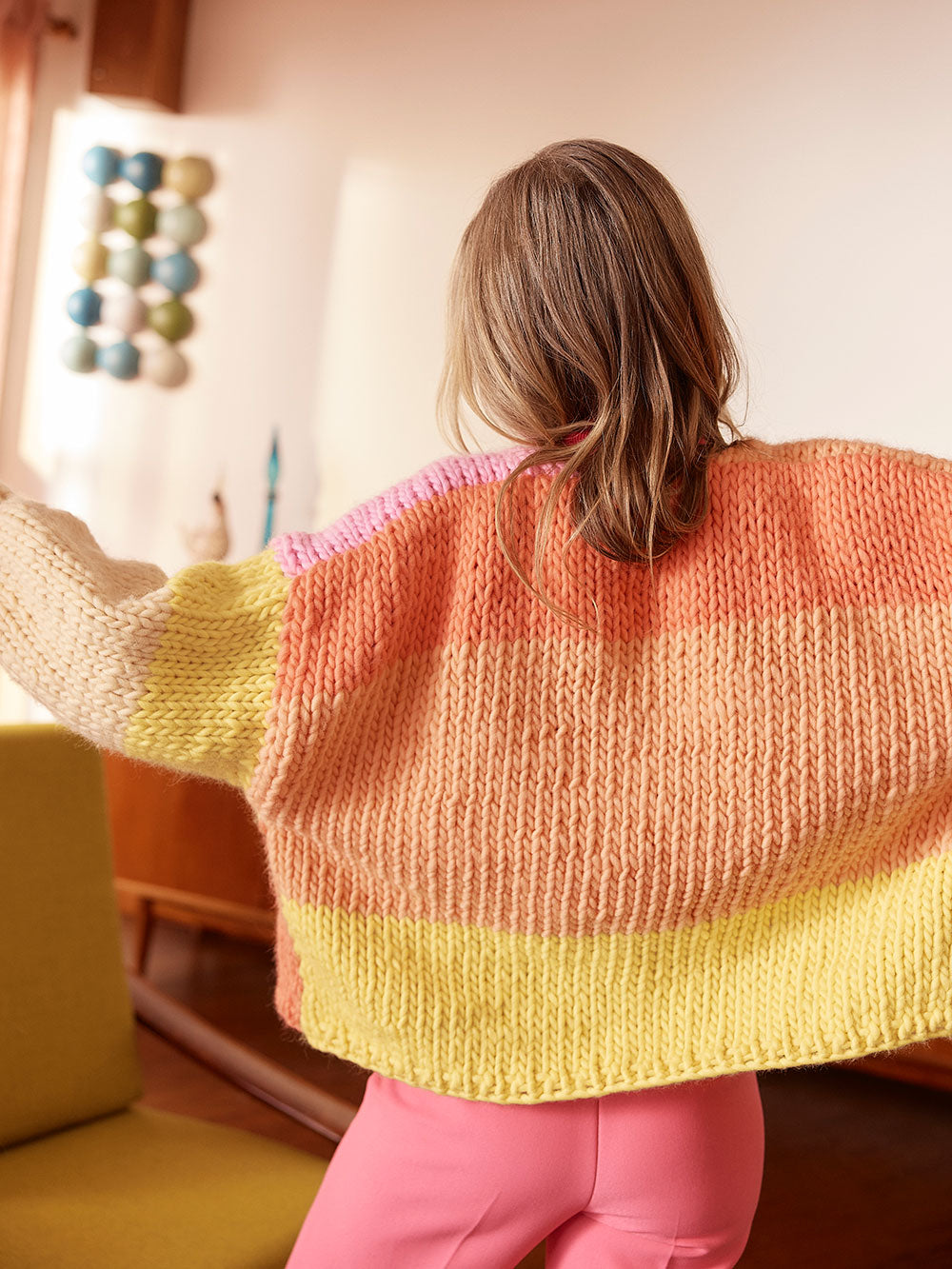 Olivia Knit Kit in Neon Sorbet
✨ Cult fave Olivia in our new combo ✨
Not sure what colour to choose? We've taken out the guess work and packaged up Olivia in our favourite neon combo. This cardigan is colour block heaven and perfect for beginners.
Our beginner kits will save you from any dropped-a-stitch fits. Never knitted or crocheted before? No worries! These kits are 100% sassy and simple, too.
Skill level: next to non-existent (but my enthusiasm levels are through the roof).
Experience required: Nada. Zilch. Zero.
The perfect amount of yarn in your custom colour combo
Incredibly easy to follow instructions including links to life-saving video tutorials (because accidents happen)
A "made by me" tag to affix to your custom creation
A darning needle
A drawstring bag to store all of your fluffy goodies.
Our gorgeous yarn is custom dyed and spun to order. This does mean that they might be a slight variance in colour between dye lots. 
We'll always do our best to colour match if you do run out of yarn, however if you're not sure how much you need it may be worth throwing in an extra ball for good measure.
Handmade knits need hand washing (Hint: putting it in the machine on a hand wash is not technically hand washing – sorry!).
Wash your knit by hand, in cool or lukewarm water (below 30 degrees celcius) with a delicate detergent and don't leave her in the water for too long.
Roll in a clean towel to remove excess water and dry flat out of direct sunlight.