How to Crochet a Granny Square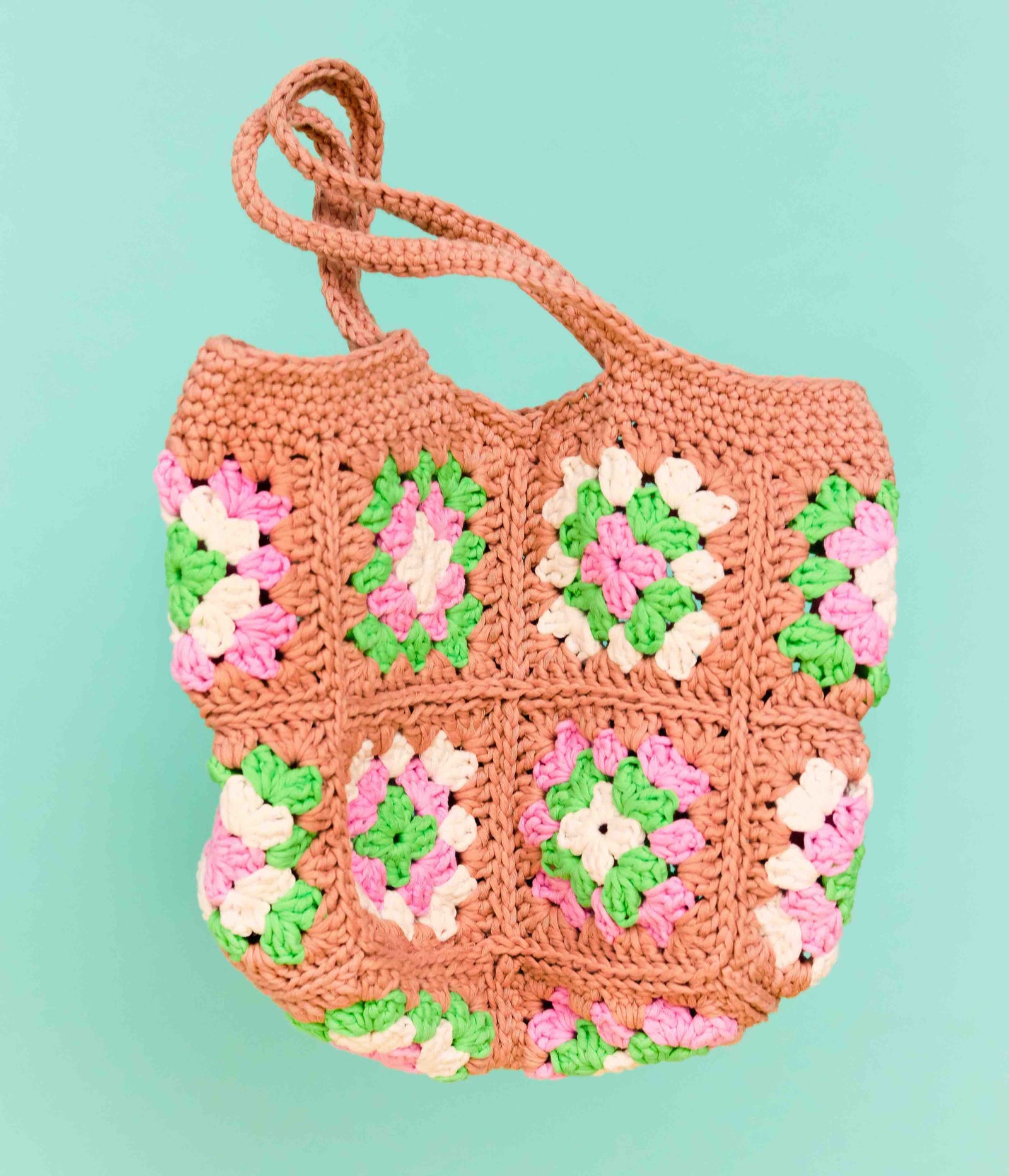 A step-by-step guide to crocheting a four-colour granny square
Ever gotten halfway through a project and thought "Hang on, am I even doing this right?" We have 🙋‍♀️
That's why we've created these step-by-step guides to walk you through the crocheting process. 
Even if you've never crocheted before, we'll take you from zero to crochet hero in no time 🦸‍♀️
When it comes to learning to crochet, practice makes perfect.
Before we get started on the granny square we suggest you spend a bit of time learning the basic stitches you'll use. Our squares are made in 4 layers using a combination of double crochet and slip stitches.
You'll want to be confident with the double crochet and slip stitches before you start 🧶 You'll also want to get a hang of making a magic ring which is where we will begin our granny squares. 
Total beginner? 👩‍🏫 
For a more comprehensive lesson on the basics of crochet visit our Learn How To Crochet page. 
Onto the granny square!
⚡️What you'll need
6.5mm hook
4 balls of Cardigang Chunky Cotton in 4 different colours
A darning needle
Scissors
⚡️Test your tension
Before you start your project, make sure your tension (how tightly or loosely your crocheting is) is juuuust right 🥣 
📏 We'll test our tension by making our first square and then measuring it to make sure it's the correct dimensions. 
If done correctly, your granny square should measure 13x13cm.
If the square is too big you need to adjust your tension tighter, and if it measures too small then you need to loosen your tension - i.e. don't hold the yarn so tightly! 
🧶 Happy hooker, let's crochet!
CROCHET A GRANNY SQUARE
Our granny squares are made in 4 layers and in groups or clusters of 3 double crochets. 
Between each layer, you'll change colour and the number of 3 double crochet clusters will grow with each layer (as the square grows!) 
JOINING YOUR SQUARES
Well done! You've made all your squares 🕺🚀 Now you might like to join your squares to create anything from a bag to a blanket. Here's how to join your squares.
💪 Remember learning a new skill can be a little challenging at first, and you're bound to find yourself making some mistakes along the way. But as with learning anything, your brain and your hands slowly start to get the hang of it, muscle memory is created, and soon the thing you found tricky/daunting/scary is like second nature! 
READY TO TRY YOUR HAND AT A GRANNY SQUARE KIT?
---